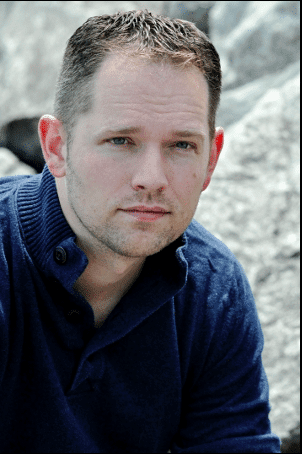 Brad Jenks, Voice Teacher
Brad Jenks has been working in or around the vocal music field for over twenty-five years. An eager teacher and perpetual student of the vocal arts, he studied voice privately under Master Teacher William Miller, Professor Emeritus of the University of Illinois, until Mr. Miller's passing in 1998. He spent time working as administrative staff at the Festival Lyrique de Belle-Ile-en-Mer in Le Palais, France, Glimmerglass Opera, in Cooperstown, NY and Florida Grand Opera, in Miami, FL, where he also began teaching privately.
Focusing his efforts on instruction and pedagogy for the last 14 years, his teaching has taken him from Miami to Chicago and as far as Los Angeles. He currently maintains a private studio in Chicago, and another in Champaign, IL. He is also voice faculty at Metropolis School of the Performing Arts in Arlington Heights, IL. In addition to his teaching, he is an avid writer on the subject of singing, study and pedagogy. He maintains his blog, A Journey In Song, and has been published in Classical Singer Magazine.
Mr. Jenks has done Vocal Advising and Direction on musical productions including Ragtime and Little Shop of Horrors for Champaign-Urbana Theatre Company, and more recently was French Diction advisor for /kor/ Productions' Carmen, in Chicago.
As a young man he sang regularly, with many years of choral experience, as well as solo work in shows and concerts. In recent years he has stepped back onto the stage as an ensemble member in Beauty and the Beast, Charlie Davenport in Annie Get Your Gun, and Reuben in Joseph and the Amazing Technicolor Dreamcoat with Champaign-Urbana Theater Company, Silvio in I Pagliacci with Greater Chicago Opera Guild, King Melchior in Amahl and the Night Visitors with North Shore Opera Hour, Ensemble in Puccini's La Boheme, Pistola in Falstaff, Marcello in La Boheme excerpts with /kor/ Productions, and Ludwig in Transgressive Theatre-Opera's Gilbert & Sullivan concert, Best of the Worst, in Chicago. He joined friends and students for a concert dedicated to Disney & Mozart, has been the Baritone Soloist in Fauré's Requiem, and Britten's Five Mystical Songs, and selections from Bach's Weinachtsoratorium, all with Chicago State University, as well as singing the part of Jesus in the Hillert Passion According to St. John with First St. Paul's Lutheran in Chicago. He is also a regular participant in his wife's monthly concert series Immanuel UCC Presents.