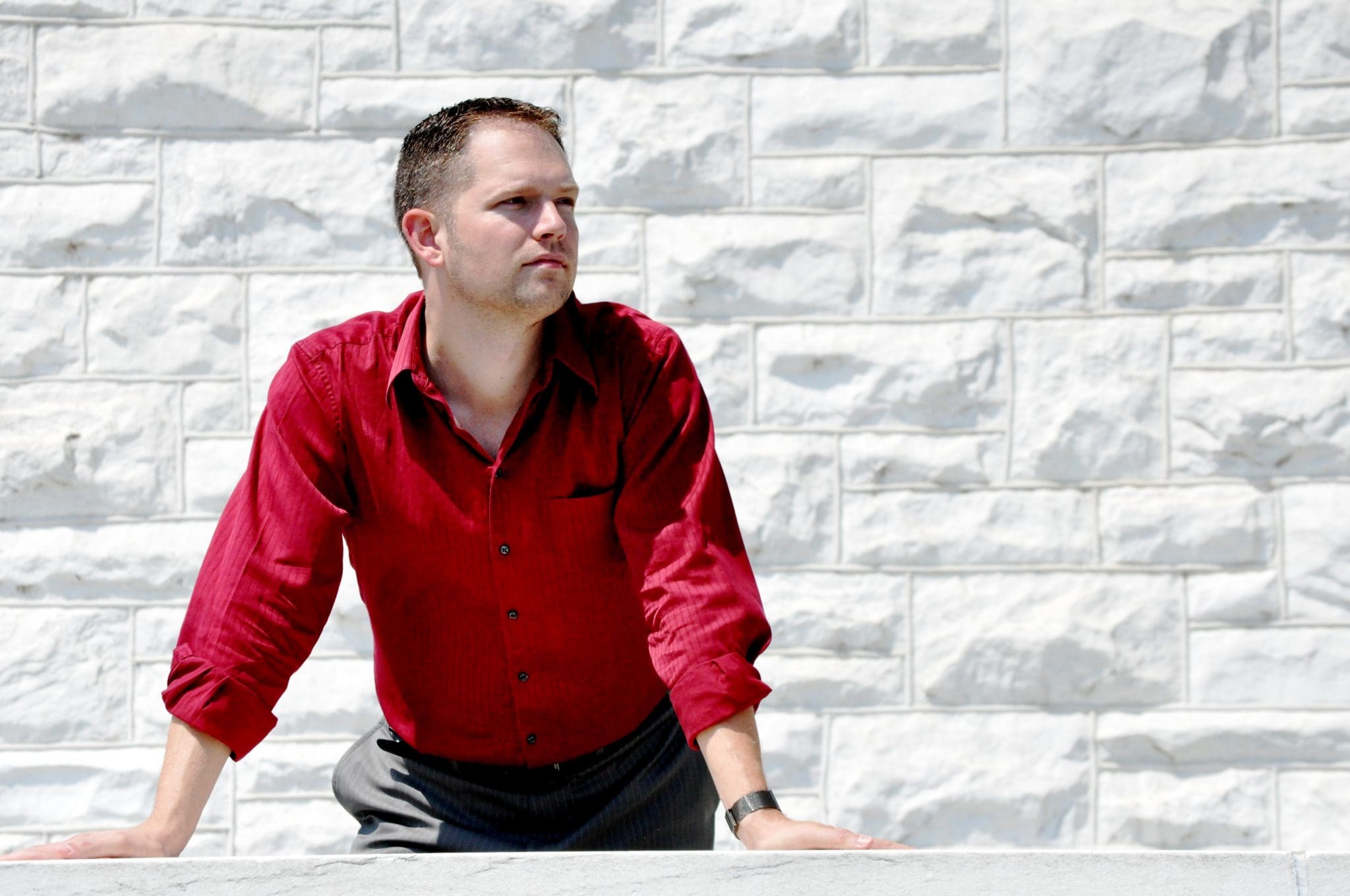 Brad's Testimonials
Colleagues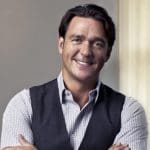 Nathan Gunn, Baritone, Metropolitan Opera, Royal Opera House, Lyric Opera of Chicago
Brad Jenks has a terrific ear for healthy singing. He's been like this for as long as I can remember. This seems to be his gift. But as his knowledge of singing has grown he has also developed the ability to share that gift with others so it doesn't surprise me that he's made the teaching of singing his vocation. I've known Brad for 27 years. I've traveled with him throughout the US and Europe. I've known him as he's worked in a variety of places doing a variety of things and it makes me happy to know that he's now out there in the world teaching young singers what I was taught: that we are all given a vocal gift and it's our job to take care of it the best we can.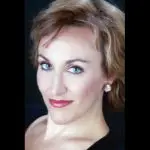 Emily Pulley, Soprano, Metropolitan Opera, Glimmerglass Opera, Central City Opera
I met Brad in the summer of 2004 while working as a principal artist at Glimmerglass Opera and was instantly struck by his enthusiastic love of music and sincere desire to help others realize their potential as singers and as human beings. He has a good heart, a creative mind and an instinctive ear, and he will no doubt employ all of them fully in his teaching.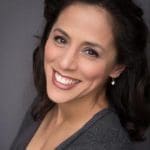 Yvonne Gonzales-Redman, Soprano, Metropolitan Opera, Houston Grand Opera, Bregenz Festival
...You will not find a more thoughtful, sincere, and dedicated person than Brad. As a teacher, you can be assured of these qualities combined with a deep respect for the arts and all they encompass. He admires the human voice and has a great deal of enthusiasm for a healthy sound. You can trust that he will do his very best to make you a better, and most importantly, a happier performer.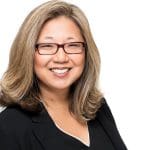 Casey Robards, Collaborative Pianist and Coach, Bay View Music Festival, Indiana University, Oberlin Conservatory
Brad is an extremely enthusiastic, dedicated, knowledgeable instructor of voice and singers of all levels and backgrounds could benefit from studying with him. He possesses a keen ear, and will help you develop a healthy and effective approach to singing for years to come.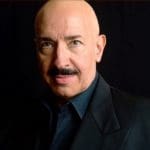 Aaron Hunt, Producing Artistic Director, Transgressive Theatre-Opera
Brad Jenks is an artist I would recommend to students of singing at any stage of their development.
His unflagging scholarship provides him the most up-to-date understanding of the complexities of an instruction that is in flux, as medical study combined with new technologies provide us with more concrete information. At the same time, Brad uses terminology appropriate to each student, according to their age, ability, and experience, that speaks to them as an individual. It is rare to find such a trained technician who will search for the words to indicate a pathway for success, rather than tie a student in knots with information beyond their current grasp. His own warm, flexible, beautifully produced lyric baritone voice is an example to his students, and a testament to his craft.
A teacher with a solid pedological foundation, coupled with a kind and patient nature, is the gem for which every student of singing should search.
Kate Schwarz, Education Director, Metropolis School of the Performing Arts
Proper voice training is no easy task, but Brad approaches the process with a fine-tooth comb. He astutely analyzes his students' skills and then tailors their lessons so the student feels both challenged and successful. Brad is personable, passionate for his craft, and has a constant thirst for all knowledge that enhances his teaching and way of life.
Students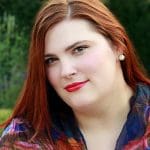 Catheryne Shuman, Soprano, Soprano, Chicago Opera Theater, Sarasota Opera, Chautauqua Opera
Brad Jenks is one of the most intelligent young teachers I've worked with. He has an excellent ear for technique and excels at the ability to assign exercises that address each individual's vocal issues. His teaching style is not "one size fits all," but instead, Brad tailors his approach to each student individually. Whether you're a seasoned professional or just starting your journey, Brad Jenks is poised to be one of the great teachers of his generation.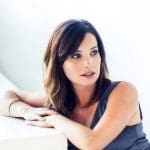 Louise Rogan, Mezzo-Soprano, Chicago Opera Theater, Central City Opera, Opera Colorado
After various conversations with Brad on vocal technique and pedagogy, we decided to do some work together. His extensive knowledge of the voice paired with a very personable manner, made taking lessons extremely enjoyable. It was refreshing to work with a teacher that wasn't afraid to tackle vocal problems head on; he had such a great understanding of how the voice works that he could address the technical problems I was facing, before going above and beyond in helping me overcome them.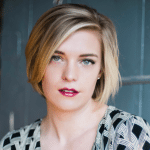 Ashley Armstrong, Mezzo-soprano, Opera Santa Barbara, Sarasota Opera, Cedar Rapids Opera
It doesn't take long working with Brad to see the positive effects of what he is teaching. Working with him has inspired me to become more curious about my own instrument, because he always has something new to offer when we work together. I have learned so much from him in both discussion about the voice and actual practical application of the principles he teaches.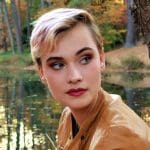 Julia Welle, Champaign, IL
I have been taking lessons from Brad for the last 4 years. He is very amiable and sociable, but more importantly for me (and for most), he is very professional, passionate, and has a clear and precise knowledge of the voice and performance in general. I have never left a lesson feeling like I haven't gained something beneficial, and I have improved significantly since starting my lessons with him. Brad is determined and caring and always has the students' best interests in mind.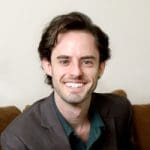 Gregory Storkan, Baritone, Denver, CO
I studied with Brad for about a year before beginning my masters degree and I'm so glad that I did—nothing could have better prepared me for what real singing is actually like. Upon beginning with him my technique was strident and manufactured, to say the least, and Brad introduced me to a new perspective that has led me to so much more vocal freedom and consistency than I'd ever have expected possible. He addresses issues wholistically, correcting the underlying flaws in the body and communicative intent, allowing a refreshing freedom from the typical rigid micromanaging seen in so many young singers these days. Through this, he lays a foundation that, once mastered, clears the way for the storyteller to come through and the voice to sing itself. I would absolutely recommend working with him if you feel vocally stuck in any way.
Rosemary Walsh, Mezzo-soprano
I have so enjoyed taking lessons with him... he's a brilliant teacher and hilarious person... I really owe him so much for his time genuinely teaching me about more than just singing and music, but about life.
Caroline Gillette, soprano, Champaign, IL
Brad is great. He teaches his students not just how to sing better, but how to recognize what needs improvement and how to go about it. His teaching is firmly grounded in an understanding of how vocalization physically happens; students will be shocked how much control they have over their instrument with the knowledge they gain from studying with him. Moreover, he's professional, engaging, and funny.
Emily Seburn, Arlington Heights, IL
Brad is an amazing and enthusiastic voice teacher. Every lesson I've had with him has left me pondering vocal teachings and themes late into the night. He emphasizes learning from the theoretical, psychological, and anatomical points of view as well as directly the sound that comes out of one's mouth. When I started lessons with him, I could barely carry a tune. Brad's individualized teaching style gave me the opportunity to flourish and learn, resulting in a much improved (and actually pleasant-sounding!) ability to sing and interpret my own challenges and successes. Due to Brad's technique and teaching, singing has taken a place in my heart that I will foster and encourage in my years onwards
Kate Swindle, Soprano, Champaign, IL
Brad Jenks has taught me more about my own voice than I ever knew was possible. His teaching style is different than most in a way that he makes a student challenge themselves. My voice has improved so much after 8 years of being his student, and the only reason I'm not a student anymore is because I moved. Brad is not only a great teacher, but an incredible friend and role model.
Rachel Rosenberger, Champaign, IL
I initially sought voice lessons to feel more confident when singing. Brad indeed helped me gain confidence but I also learned many things, such as: the importance of practicing, scales, breathing, how to read music, and different vocal theories. Brad also helped me appreciate opera music and classical music; two genres that before I would have scoffed at. Now I enjoy a wider variety of music and I also feel more knowledgeable about my voice. Whether I am singing with the radio or performing, I feel that my voice is much stronger and more resonant.